"

Side Street is truly one of the best bands Folk music has to offer. Their lyrical depth and musicality is tremendous. And seeing them is a great date night!"
— John Dexter, multi platinum songwriter/producer
Side Street
Edgy folk rock
Press photos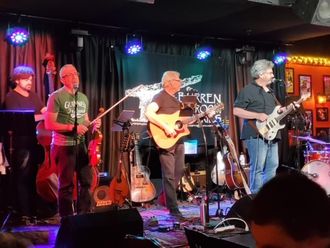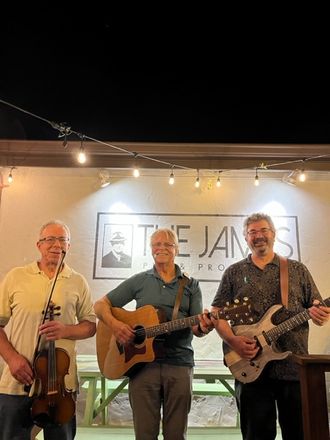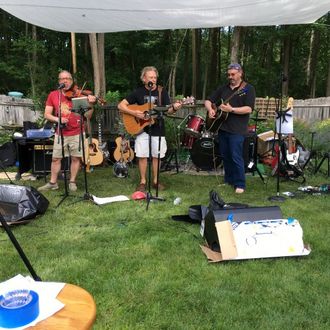 About SIDE STREET 
SIDE STREET is an indie folk/rock trio based in Needham, Massachusetts noted for original compositions and tight vocal harmonies as well as innovative cover song interpretations.   

The Side Street sound is a mixture of myriad influences each member brings to the stage and recording studio. Bob Littman (Mandolin/Violin/Vocals), Eric Luskin (Guitar/Mandolin/Bass/Vocals) and George Pultz (Guitar/Vocals) create a fun, vibrant, and dynamic combo.   
Side Street songs are about "life themes" as well as fun, whimsical and off kilter slices of humanity.  Having done many shows, they know that recognizable cover songs are an important part of an audience's experience.  In addition to original songs, a Side Street show will include covers by artists such as The Avett Brothers, OAR, Decemberists, Dawes and similar artists. 
Side Street performs selectively in the greater Boston area and has been featured on 90.5 FM WICN on The Folk Revival with Nick Noble and on MVY radio. 
In May 2017, Side Street released their debut CD called "Subourbon Road" with 11 diverse tracks recorded over a 16 month span. The project began a partnership with producer  Doug Kwartler (The Lied To's) that continues to this day.  
In October 2019, the sophomore CD called "White Lined Paper" was released, including the stand out track "Not When The Fire's Raging". 
The band's most recent collection, "Between The Sidewalk And The Shadows", broadens the Side Street sound. Standout tracks include "High Time In Fiddle Town" featuring renowned fiddler Andy Reiner, the pandemic fueled "Drinking In Self Defense", the hopeful substance abuse recovery song "Little Johnny Soda", and an ode to America's favorite passtime "That's Baseball". 
Side Street songs are available via the band website and major streaming services.  You can also find them on Bandcamp. 
sidestreettheband@gmail.com 
www.sidestreettheband.com 
www.facebook.com/sidestreettunes 
Side Street is an off shoot of The Maple Street Project, a quintet that has performed around the New England area 25 years.  The Maple Street Project has two CDs available, "Attitude On The Street" (2003) and "Kick Back On Maple Street" (2006). Both are available via CD major streaming services.  
 ###
Music
0:00/4:20

0:00/4:14

0:00/4:02

0:00/4:24

0:00/4:35

0:00/2:55

0:00/3:38

0:00/3:25

0:00/5:26

0:00/2:41

0:00/4:06

0:00/4:33